COS Journal
Challenging Organisations and Society. reflective hybrids® (COS) is the first journal to be dedicated to the rapidly growing requirements of reflective hybrids in our complex organizations and society of the 21st century. Its international and multidisciplinary approaches balance theory and …
Selected Publications (dt+en)
#machtneu­gedacht:
being at the eye-level with power
awareness:
choosing the fitting complexity as eco-system
disruption:
knowing to grow sense-making
reinvention:
diving deep, transform, and play seriously
AI future:
co-creating with artificial intelligence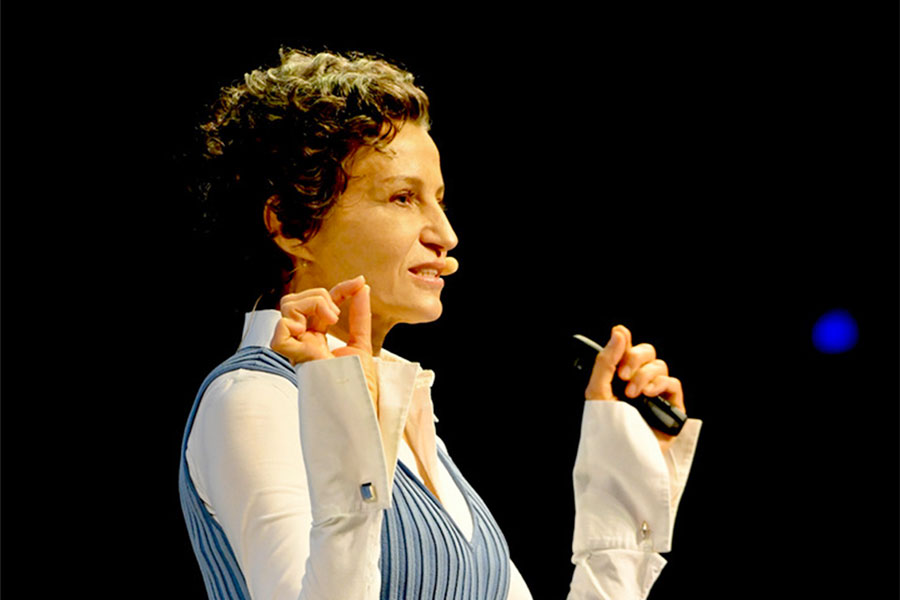 Maria is an organizational consultant working in the profit sector (including manufacturing, fin-tech, banking, hospitality, insurance, shipping) and for NGOs (including universities, foundations, administrations and political organizations). Deep transformation for high performance teams and organizations; co-creation for the future; inventing customized organizations, leadership systems and structures; organized power relationships; leadership culture; organizational learning are her passions.
She teaches at universities on power awareness for organization and leadership, leadership culture, strategy development and implementation, and group dynamics. She is a trainer for the Hernstein Institute and teaching trainer for the ÖGGO (Austrian Society for Group Dynamics & Organizational Consulting). Her book publications focus on power rethought, organizational change processes, leadership dynamics, artificial intelligence. She rocks the stage as a keynote speaker at conferences and corporate events on power awareness, leadership and profound transformation through disruptions and desires.
Certificates and University Studies:
Generative Change: in Brazil with Stephen Gilligan and Robert Dilts (Certificate)
Developing Strategy for Value Creation: London Business School (London) (Certificate)
Entrepreneurship: study week at Stanford University and Silicon Valey
Business Administration: Austrian Controller Institute; Vienna (Certificate)
Philosophy and Group Dynamics; University of Klagenfurt (PHD, DR- degree, dissertation)
Group dynamics and organizational consulting, education, member and teaching trainer "Österreichische Gesellschaft für Gruppendynamik und Organisationsberatung" (ÖGGO) membership and member of the board of directors
Specialized cluster studies: neurology, philosophy of science, pedagogy, psychiatry, psychoanalysis, University of Vienna (master's degree in philosophy)
She offers her services as:
Keynote Speaker
Organizational consultant
Leadership developer
Coach
Working languages: German and English